UNICEF COVID-19 situation reports - 2021
Reporting period: 1 - 31 January 2021
Children and adolescents now account for 9.2% of laboratory-confirmed COVID-19 cases and 3.9% of all COVID-19 associated hospital admissions, a total of 5,743 admissions since the start of the pandemic. There have been 152 in-hospital deaths of under 19-year olds.
UNICEF's #TheTruck multimedia activation visited urban areas across Gauteng province, including Johannesburg, and Tshwane Metropolitan areas. The COVID-19 prevention messaging campaign, including community engagement, took place at the height of the holiday travel period and included stops at busy toll plazas, as well as informal settlements.
Preparations for the arrival of COVID-19 vaccines and the subsequent roll out gathered pace, with UNICEF supporting the training of health workers, who are in line to receive their first shots in mid-February.
See full report here https://www.unicef.org/southafrica/media/4996/file/ZAF-COVID-19-situation-report-1-31-January-2021.pdf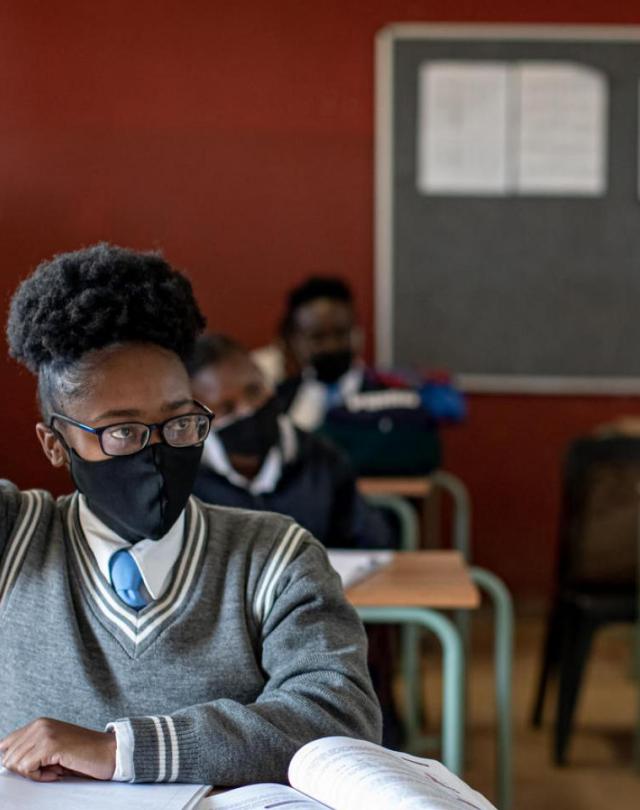 Goals we are supporting through this initiative