A magazine of the UN in South Africa - Vol3, Issue1, February 2020
This year marks the beginning of the Decade of Action (2020-2030) "for accelerating sustainable solutions to all the world's biggest challenges — ranging from poverty and gender to climate change, inequality and closing the finance gap." It is the decade during which the United Nations is calling on all global citizens to intensify their energies in implementing the 2030 Sustainable Development Agenda and its 17 Sustainable Development Goals (SDGs).
The United Nations in South Africa is collaborating closelywith the Government in finalizing the UN SustainableDevelopment Cooperation Framework that will guide the UN's work in support of the country's National Development Plan. Work has already started to ensure that South Africa attains the SDGs by 2030, and we are starting to see progress in some areas, albeit at a slow rate.
But as the UN assessment of SDGs implementation worldwide has highlighted, while "progress is being made in many places...overall, action to meet the Goals is not yet advancing at the speed or scale required. 2020 needs to usher in a decade of ambitious action to deliver the Goals by 2030."
I call upon all UN staff in South Africa to scale up their programmes and cooperation in support of the Government as it accelerates its development plans in thefight against poverty, unemployment and inequality.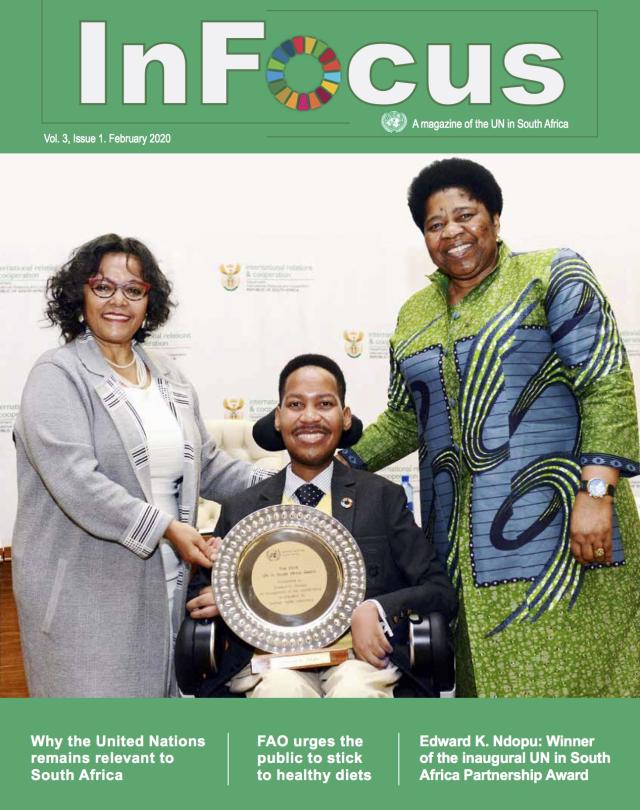 Goals we are supporting through this initiative