Sustainable Development Goals
No Poverty
Zero Hunger
Good Health and Well-being
Quality Education
Gender Equality
Clean Water and Sanitation
Affordable and Clean Energy
Decent Work and Economic Growth
Industry, Innovation and Infrastructure
Reduced Inequalities
Sustainable Cities and Communities
Responsible Consumption and Production
Climate Action
Life Below Water
Life on Land
Peace, Justice and Strong Institutions
Partnerships for the Goals
Contact information
namugwe@un.org
11 September 2023 | 12:00pm - 2:00pm
Launch of the Nelson Mandela SDGs Quotes Booklet: Inspiring Action for Sustainable Development
The United Nations in South Africa, in collaboration with the Nelson Mandela Foundation, invites you to the launch of the "Nelson Mandela SDGs Quotes Booklet". This compelling booklet aligns Nelson Mandela's powerful quotes with the 17 Sustainable Development Goals (SDGs), inspiring urgent action towards a sustainable future.
Location
Johannesburg
Nelson Mandela Foundation
107 Central Street
Houghton Estate
2198 Johannesburg
South Africa
11 September 2023 | 12:00pm - 2:00pm
About the event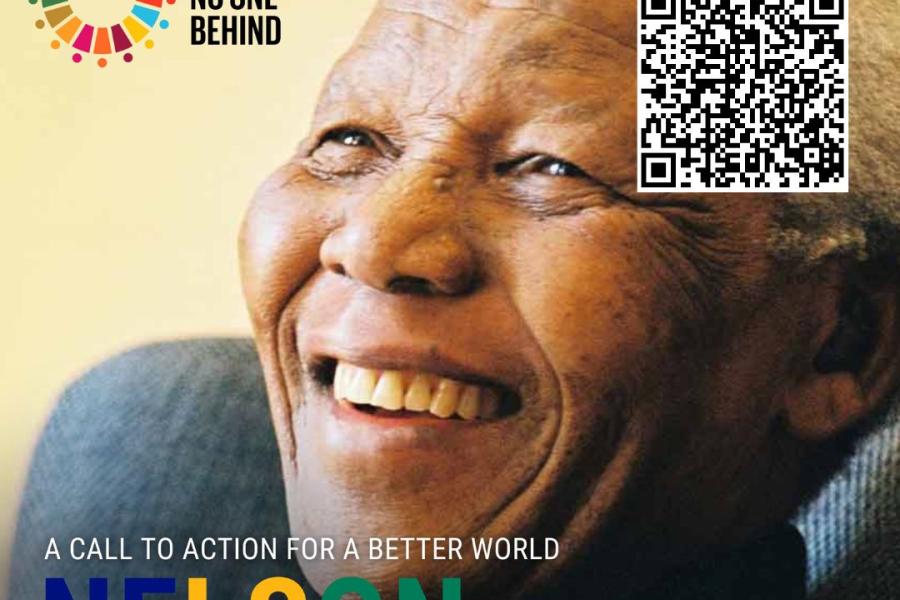 This collection of quotes from Nelson Mandela serves as a reminder of the impact that a single individual can have on the world. Compiled by the United Nations in South Africa in cooperation with the Nelson Mandela Foundation, this booklet is dedicated to the legacy of the icon who inspired generations to fight for a more just, equal, and sustainable world. In these pages, Madiba's words are aligned with the Sustainable Development Goals, offering insights, inspiration, and a call to action to each one of us to make a difference in our communities and beyond. The launch event promises an engaging programme featuring influential speakers, artistic performances, and an opportunity for attendees to pledge their commitment to the SDGs. The event will be held in a hybrid format, allowing global participants to join virtually and engage in this momentous occasion.
What: Launch of the Nelson Mandela SDGs Quotes Booklet
Who: Nelson Muffuh, United Nations Resident Coordinator in South Africa
Date: 11 September 2023
Time: 14:00 – 16:00
Venue: Nelson Mandela Foundation, 107 Central St, Houghton Estate, Johannesburg, 2198
Speakers