Story
UNIDO: A catalyst for gender equality in the green transition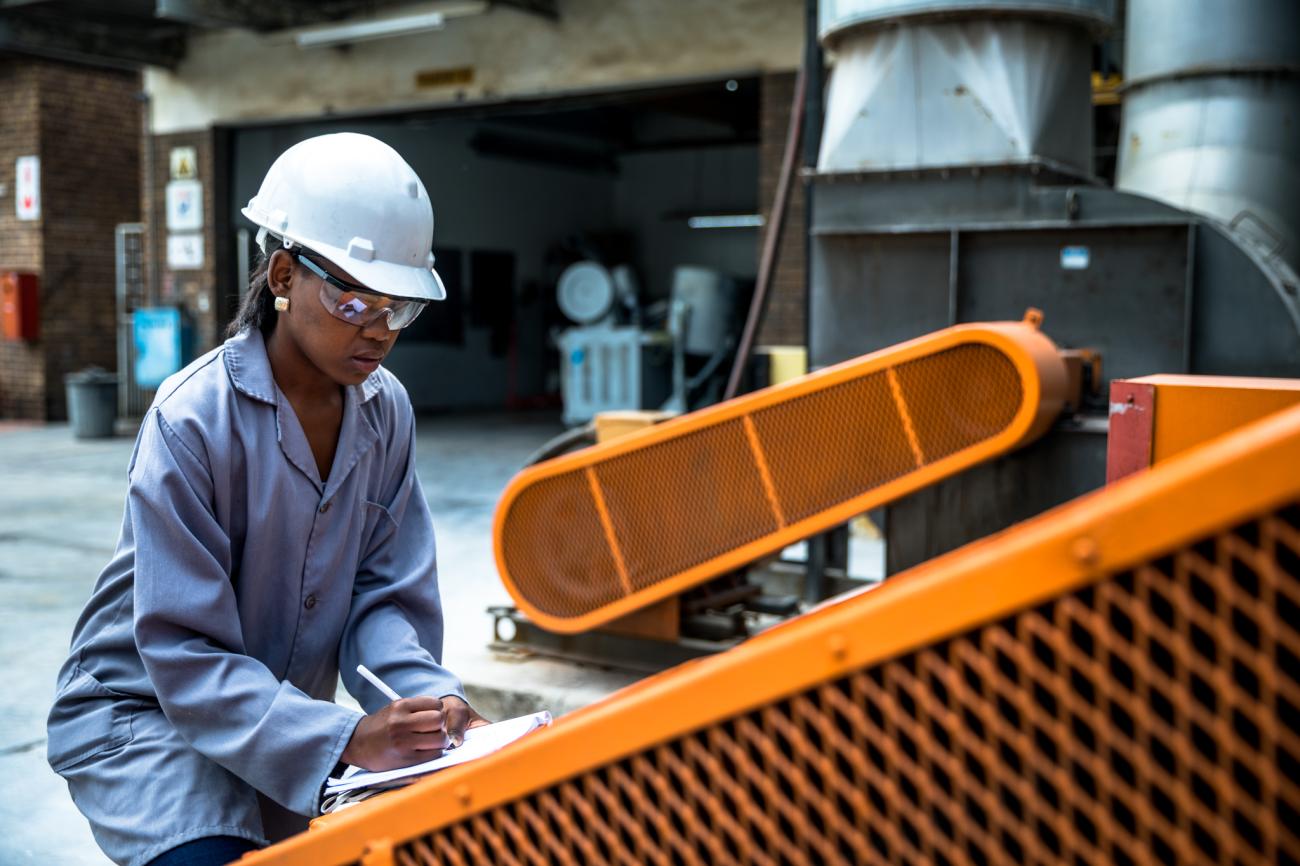 Most policy documents confine women to vulnerabilities to climate change or lack of access to energy and not as active participants.
"The world of work cannot and should not look the same after this crisis. It is time for there to be a coordinated global, regional and national effort to create decent work for all as the basis for a green, inclusive and resilient recovery". – UN Secretary-General António Guterres
The Economic Empowerment of Women in Green Industry (EEWiGI) programme is an ambitious response to ensure women are not left behind, be they as professionals, entrepreneurs, boardroom members, factory workers or those involved township economies or rural villages. The programme is implemented by the UN International Development Organization (UNIDO) in partnership with UN Women, the Department of Trade Industry and Competition as well as the Department of Women, Youth and Persons with Disabilities.
As the Covid-19 pandemic exposes the inequalities women suffer, the words of "building back better", "green new deal" and "just transition" became mantras during the run up to COP26, and brought to the fore the importance of the work being done by EEWiGI in South Africa, Peru, Senegal and Cambodia.
The programme imparts advice to policymakers and practitioners on a framework that integrates gender and green industrial policies as part of attaining SDG 5 on gender equality and SDG 9 on industry innovation and infrastructure. Its aim is to promote change and empower more women to take up leadership roles in green industries as entrepreneurs or industrial professionals as part of the transition to a green economy.
Under the programme, a series of studies was conducted to assess policies in South Africa. The studies included focus group discussions with professional women, a survey of women entrepreneurs in green industry, interviews with key policymakers and a feminist critical policy analysis of 10 policy documents which are instrumental in driving the green economy. The result was a policy assessment report which was officially launched in July 2021 by the Minister in the Presidency, Maite Nkoana-Mashabane.
The assessment report found that five out of ten green industrial policies lack gender consideration in their content and processes to ensure women's participation; and six out of ten green industrial policies contain little or no gender-specific commitments, targets or future strategies.
Evidence showed that green industries such as renewable energy, waste management and green transport have been predominantly men's domain. It was hardly surprising that 43% of women entrepreneurs surveyed were unaware of many of the influential international agreements and local opportunities that the green transition could offer because they have not been included or made aware of these opportunities.
Most policy documents confine women to vulnerabilities to climate change or lack of access to energy and not as active participants whose opinion matters in designing policies and programmes which could offer them opportunities emerging from a green transition throughout the value chain.
The training component offered by UN Women under the EEWiGI programme also equipped policymakers and women in the private sector with an understanding of gender mainstreaming. It also raised awareness of issues such as unconscious bias, gender stereotypes and social norms that contribute to blind spots in policy making or the challenges women face in the workplace.
The good news was that policymakers were receptive to the recommendations made in the report and are already including gender mainstreaming approaches in the masterplan for renewable energy, the 2050 Hydrogen Roadmap. Policy makers are also open to pursuing opportunities for improved gender budgeting in the Integrated Waste Management Strategy and giving more attention to Gender in Climate Change plans, among other response measures.
In supporting the launch of the Policy Assessment report, the National Treasury's Director General, Dondo Magojane, announced the Treasury's role in driving gender equality. This included preferential procurement to support women-owned businesses and gender responsive budgeting through the Gender Responsive Planning, Budgeting, Monitoring, Evaluation and Auditing Framework. The framework was approved for roll out in government by the South African Cabinet in March 2019.
The Treasury is also developing a country roadmap to mainstream gender in government departments' budget cycles. Its other crucial role is the transition to a green economy which Mr. Magojane said "requires a collective effort by all sectors of society to consciously change our policy decisions, economic actions and personal behaviour".
South Africa's wind and photovoltaic industry association has also developed a joint gender diversity working group to advance the course of women in the industry. Similarly, the South African Institute of Civil Engineers (SAICE) has identified the need to drive gender diversity and equality in an industry which is fundamental to the infrastructure required to adapt a green transition.
UNIDO has expressed its appreciation of the support from the Federal Government of Germany in implementing the first phase of this work. This includes the commitment and input from the National Steering Committee to support and champion the workplan developed by the government. The full policy assessment report can be accessed here: https://www.unido.org/resources-publications-safeguarding-environment/green-industry-publications-and-documents 
Valerie Geen is the National Coordinator at the United Nations International Development Organization. For further information of how you can support the programme, direct enquiries to Dr. Ozunimi Iti, project manager for the global EEWiGI programme at o.iti@unido.org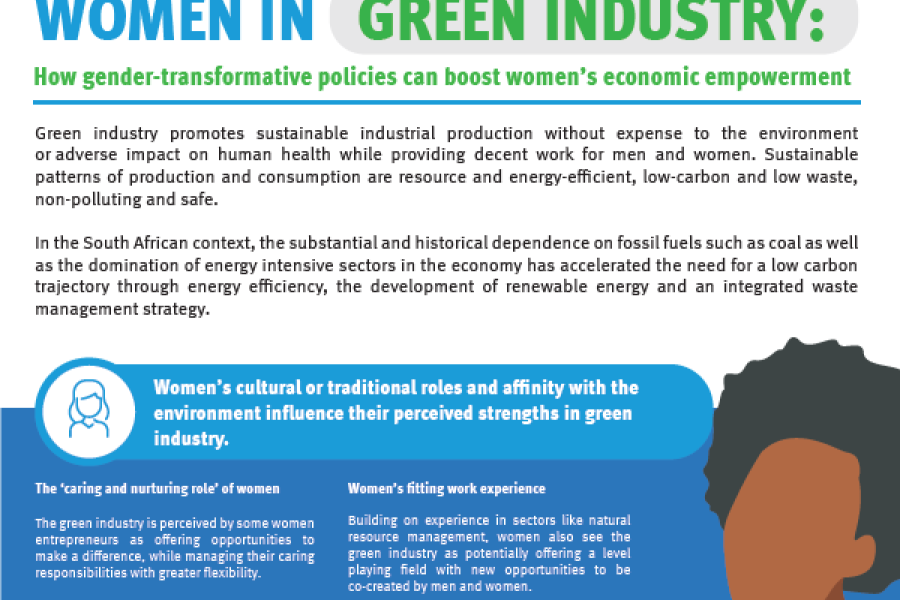 UN entities involved in this initiative
UNIDO
United Nations Industrial Development Organization