Story
UNICEF volunteers help the elderly register for their COVID-19 vaccinations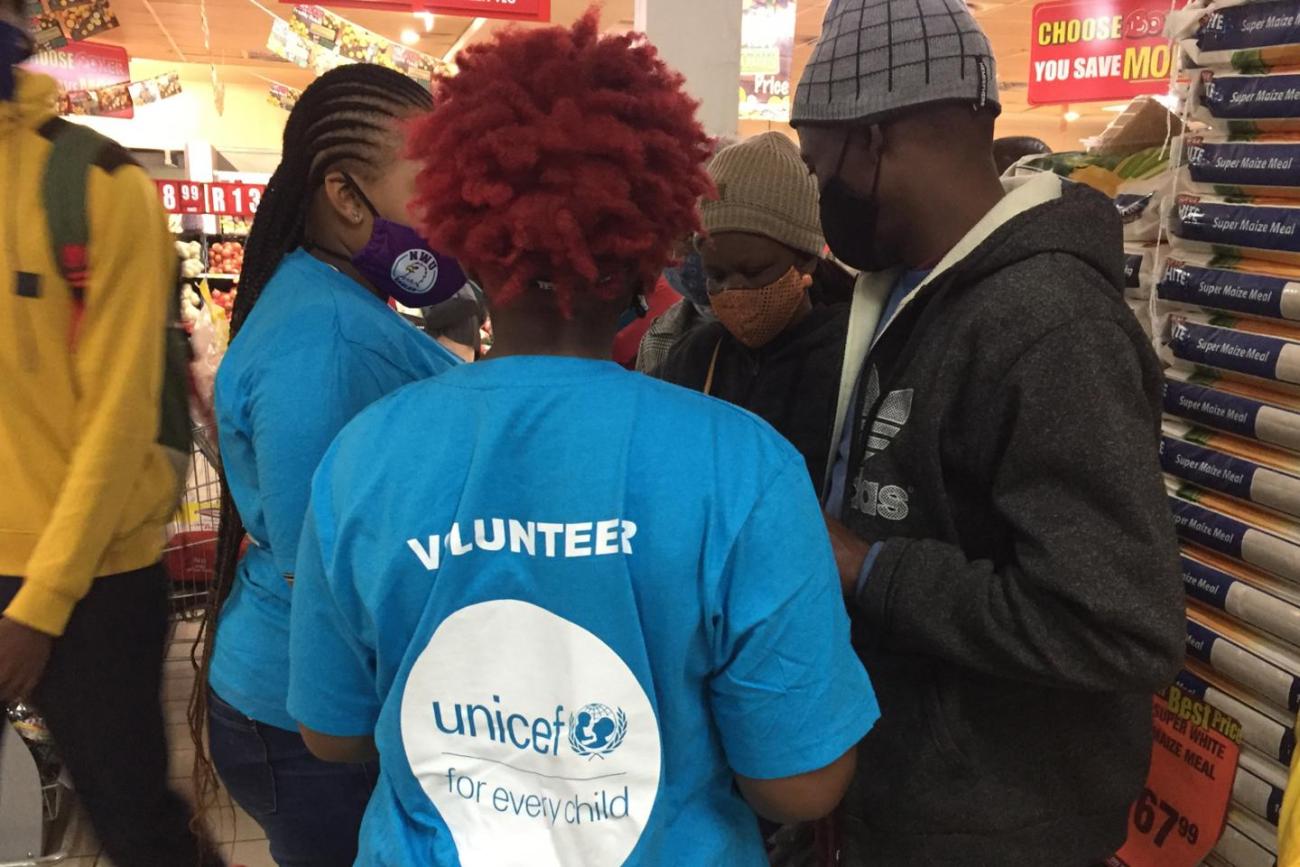 Helping the vulnerable fight the pandemic
The Covid-19 pandemic continues to impact us with the elderly being particularly vulnerable. In partnership with the Department of Health, the Department of Social Development, and Boxer Superstores in Mahikeng, volunteers from the UNICEF North West University Mahikeng Campus Club conducted a 2-day outreach programme, on 3rd and 4th June 2021,aimed at assisting the elderly (those over the age of 60), to get registered for the COVID-19 vaccine.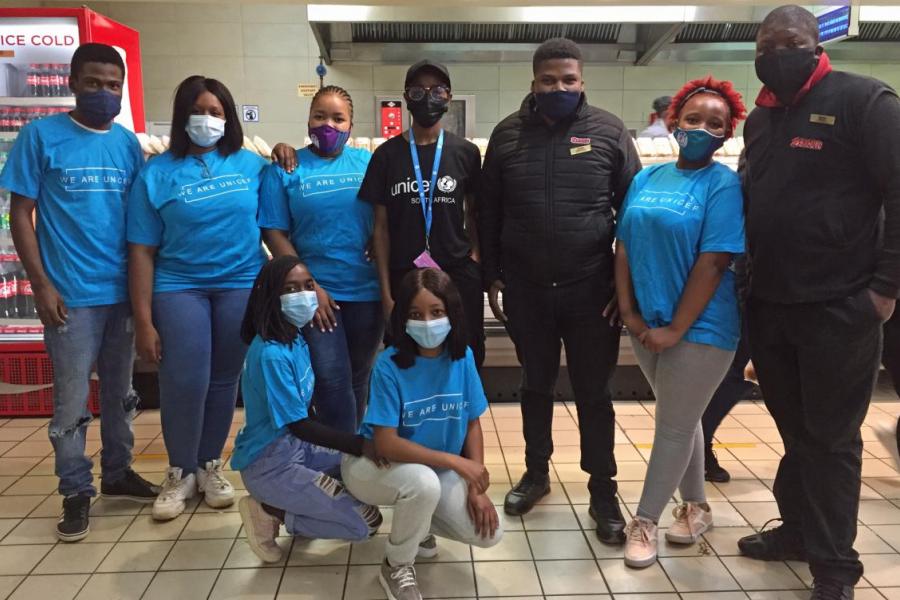 The elderly have cemented their role as the backbone of many households as they take care of grandchildren and are at the forefront of nurturing strong families. However, it is a sad reality that some of the elderly people face neglect in their homes and this can make them feel isolated from society.  Helping the elderly register for the vaccine is an essential part of our country's response to the pandemic, which is something we all wanted to be part of.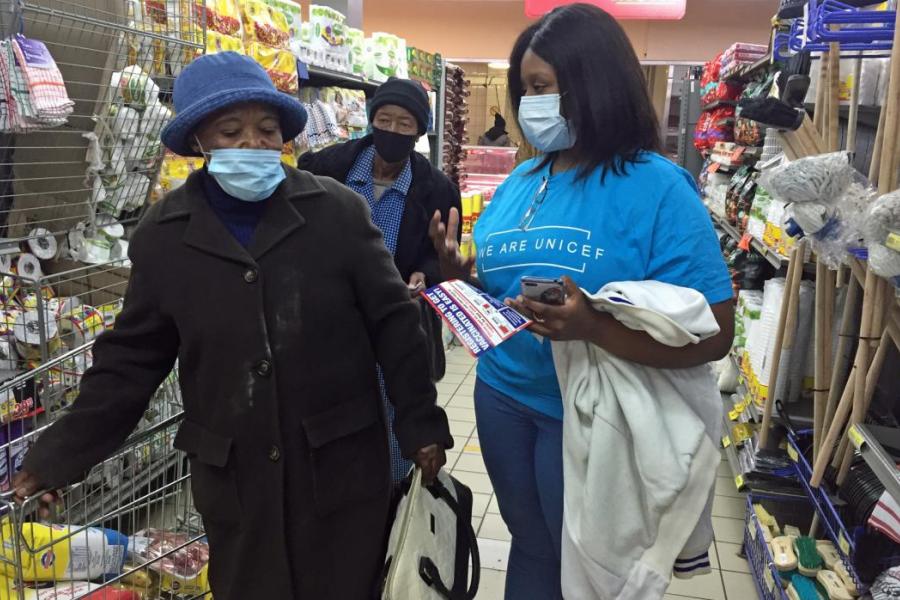 Boxer Superstores are where people over 60 go to pick up their monthly pension grants. We knew that there would be an opportunity to help register people as they waited to get their grants, so we headed out with our masks on, sanitizer in hand and a determination to get people registered. This being the first project of the year, we were all unsure of how things would turn out and we were all determined to make a difference.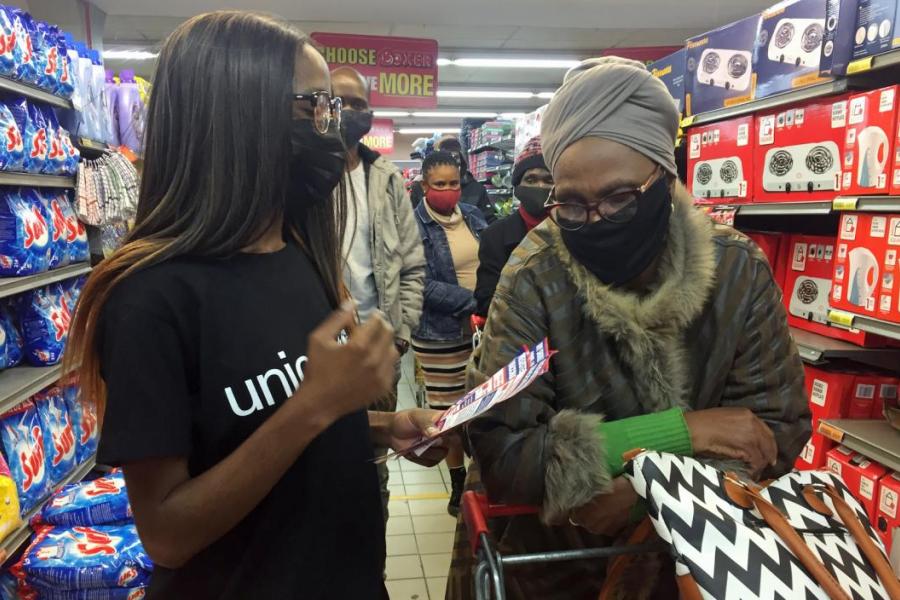 Everyone carried their smartphones for the registration process. The Boxer managers provided Covid-19 vaccine pamphlets for distribution and we were greeted with welcoming and beaming smiles. It was encouraging that many of the elderly people we spoke to were knowledgeable about the Covid-19 vaccine, and they were open to registering for the vaccine. One senior citizen posed for a photograph with us, commended our work and proudly told us that her grandson is a UNICEF Volunteer at WITS University.  During these two days we were very well looked after as the management of the Boxer stores provided catering to our volunteers, complimented our efforts and expressed a wish to work with us in the future.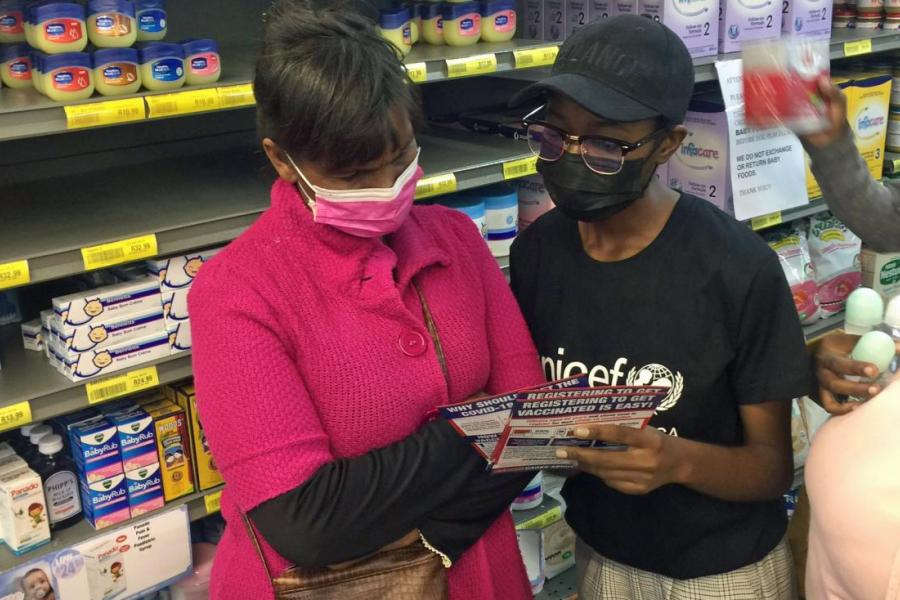 It was amazing to have an opportunity to take part in an initiative that made the senior citizens feel appreciated and that meaningfully highlighted the importance of elderly care. An African proverb guides us that "When an old man dies, a library burns to the ground". Therefore, I believe that we have to treat the elderly with utmost care and be the beneficiaries of the knowledge that they have to offer. This is achievable if this vulnerable group becomes a national priority of the vaccine roll-out.
When we launched the UNICEF Campus Club at North West University, in May 2021, registering for the COVID-19 vaccine has been on our bucket list. With South Africa in the midst of the pandemic's third wave, reaching out to the most vulnerable to minimize infection rates has inspired us to do more.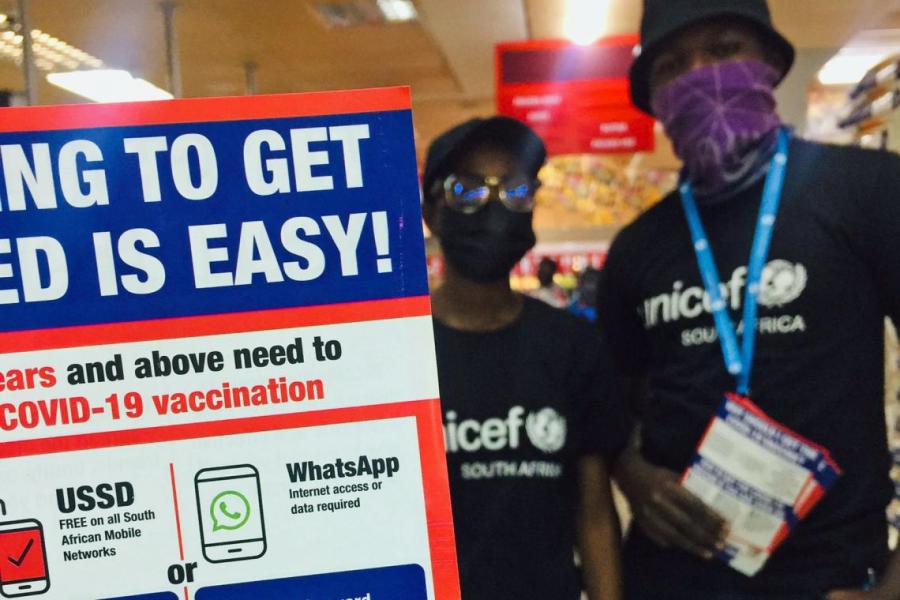 UN entities involved in this initiative
UNICEF
United Nations Children's Fund