Vaccines for all
Join UNICEF South Africa this World Immunization Week to show #VaccinesWork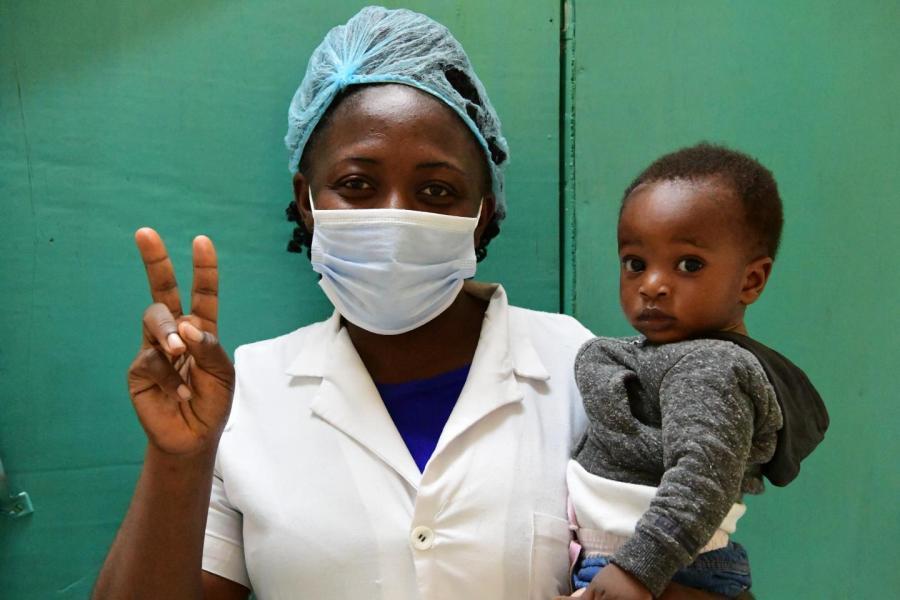 Photo | UNICEF South Africa
Vaccines help to keep families and communities safe
We have an historic opportunity to both end the COVID-19 pandemic and lay the groundwork to eradicate preventable diseases. Even before the pandemic millions of babies globally did not receive any vaccines. Now service disruptions, economic chaos and overburdened health systems threaten a devastating rise in preventable child deaths. We have the tools to control many of the diseases that remain a real threat for children – help us redouble efforts to reach the most vulnerable with life-saving vaccines.
Every year UNICEF reaches almost half of the world's children with life-saving vaccines. UNICEF has helped reach more than 760 million children with life-saving vaccines -  preventing more than 13 million deaths - in the last 20 years.  Now with COVID-19, UNICEF and partners are leading the largest vaccines procurement and supply operation in history.
Join us in keeping families and communities safe, donate now! 
The health of South Africa's youngest children under threat
The drop in routine immunization coverage among children under five years of age, over the past 13-months, could lead to a resurgence of vaccine preventable childhood diseases, as community vaccination coverage is compromised.
"The broad ranging impact of COVID-19 on the health and wellbeing of children is laid bare when we look at routine vaccination rates. We need to renew our focus on child health services and promote the use of vaccines to protect children from preventable diseases." Christine Muhigana, UNICEF South Africa Representative
UN entities involved in this initiative
UNICEF
United Nations Children's Fund
Goals we are supporting through this initiative