Let's stop COVID-19
People in South Africa tell their stories about the reality of COVID-19 and how it has impacted their lives.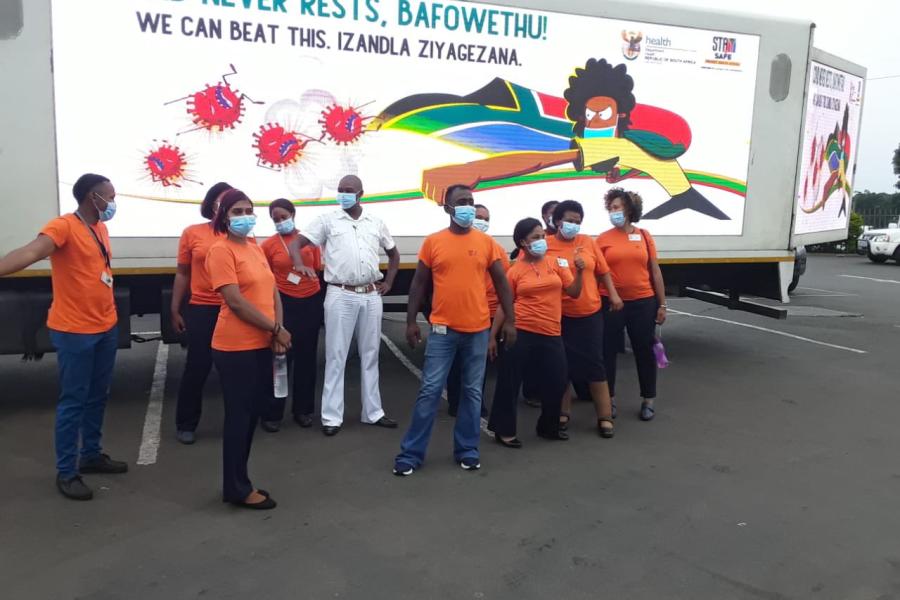 Photo | @UNICEFSouthAfrica
South Africa is the country worst affected by COVID-19 on the African continent. To bring home the devastating affect COVID-19 is having on people's lives, UNICEF has embarked on a project to record and share the brave stories of young and old across the country.
These stories, captured in short videos, are a stark reminder of the grave danger that COVID-19 poses to us all and the importance of continued vigilance in the fight against the virus.
Screened alongside health promotion messages on #TheTruck, these individual stories are being broadcast in communities across South Africa.
UN entities involved in this initiative
UNICEF
United Nations Children's Fund
Goals we are supporting through this initiative