Story
The vital role of Indigenous Languages in shaping informed and engaged communities through the Media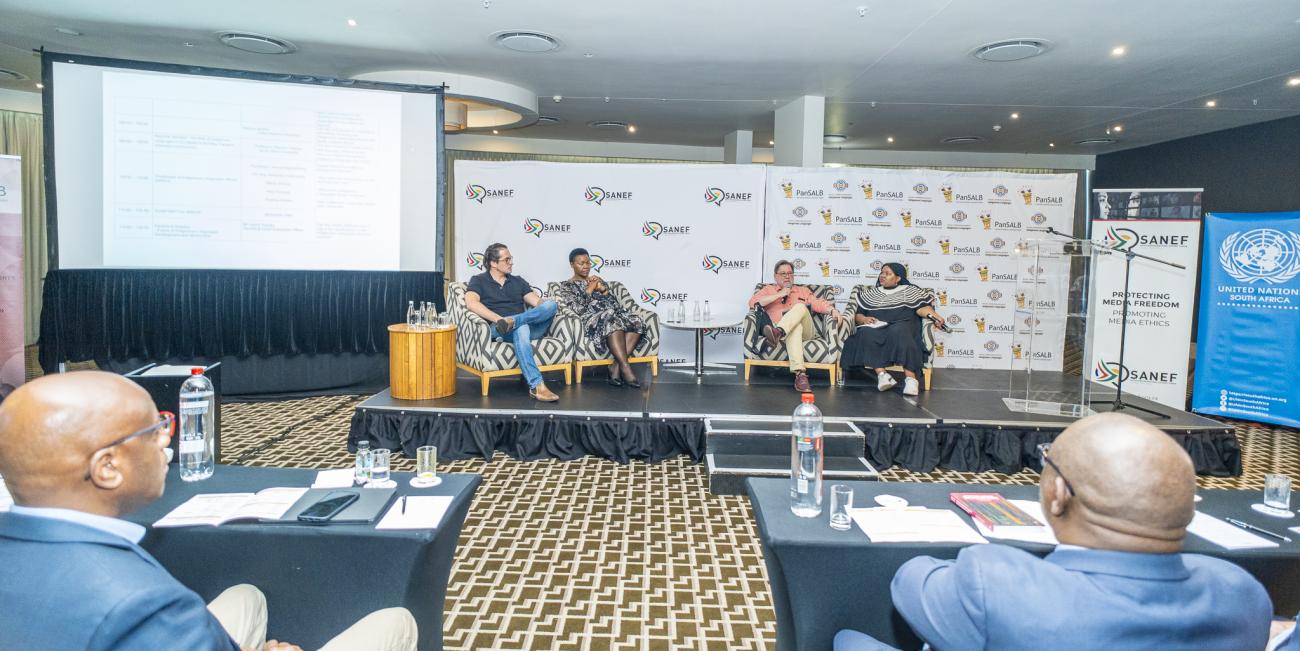 "Indigenous language media still remain a potent vehicle for mobilizing people for positive (developmental) goals which include democracy."
The United Nations in South Africa South, in collaboration with the South African National Editors' Forum (SANEF) and the Pan South African Language Board (PanSALB), recently hosted the inaugural Indigenous Languages and the Media seminar in Johannesburg, South Africa.
 The diversity of languages spoken in South Africa is greatly influenced by indigenous languages. It is crucial for their preservation that the media use and promote them. Sadly, there has been a loss in the understanding and usage of indigenous languages, particularly among young people, and less usage of indigenous languages by the media. The seminar sought to discuss and resolve these problems by bringing together key players, such as PanSALB and well-known indigenous language practitioners and media personalities, in order to have open discussions and to start dialogues that could result in practical solutions after the seminar.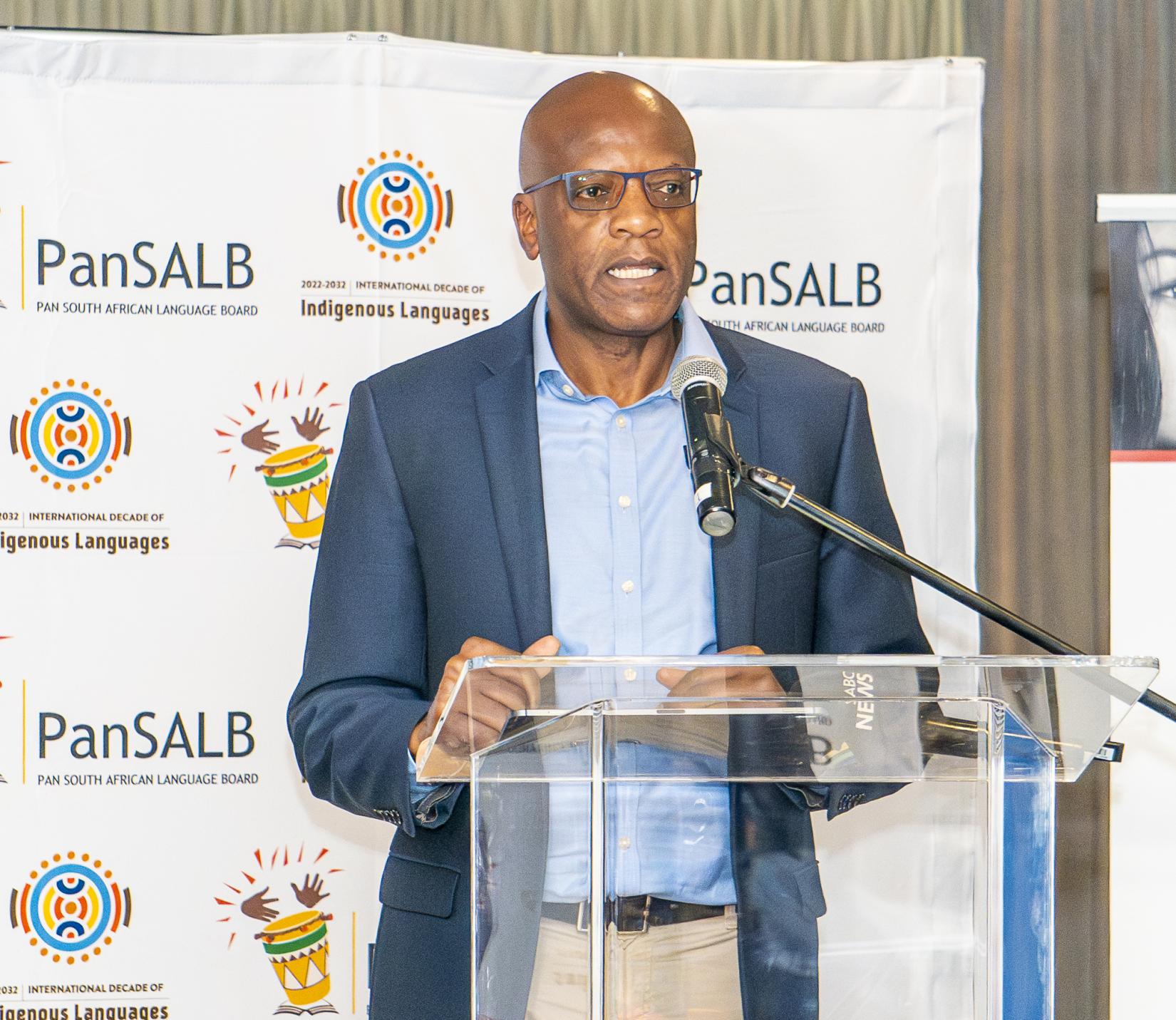 In his remarks, Mr. Tafirenyika highlighted the UN's role and efforts through the UN Educational, Scientific and Cultural Organization (UNESCO) in saving indigenous languages around the world as well as the lessons learned thus far.
"The UN is therefore appealing to all South Africans, including the government, the business sector, the civil society and individuals to do everything in their power to protect and promote linguistic diversity. Such an approach will strengthen, not weaken, our collective cultural heritage. And I can't but fail to notice that this conference is taking place in September, which is South Africa's heritage month," he said.
He told participants that one of the most effective ways to preserve indigenous languages was to develop effective mechanisms for advocacy and awareness campaigns. "This is where the role of our partners in the media becomes crucial. Let me take this opportunity to commend the SABC, the national public broadcaster, for running radio stations with programmes that are broadcast in all the 11 official languages of South Africa."
The UNIC director urged the media to promote and protect linguistic diversity and form partnerships to preserve cultural diversity and respect traditional ways of life. Governments should enact laws to conserve indigenous languages, such as mobilizing funding, defending linguistic rights, and incorporating these languages into educational systems. He further emphasized that "education is the main instrument in our toolbox of language preservation".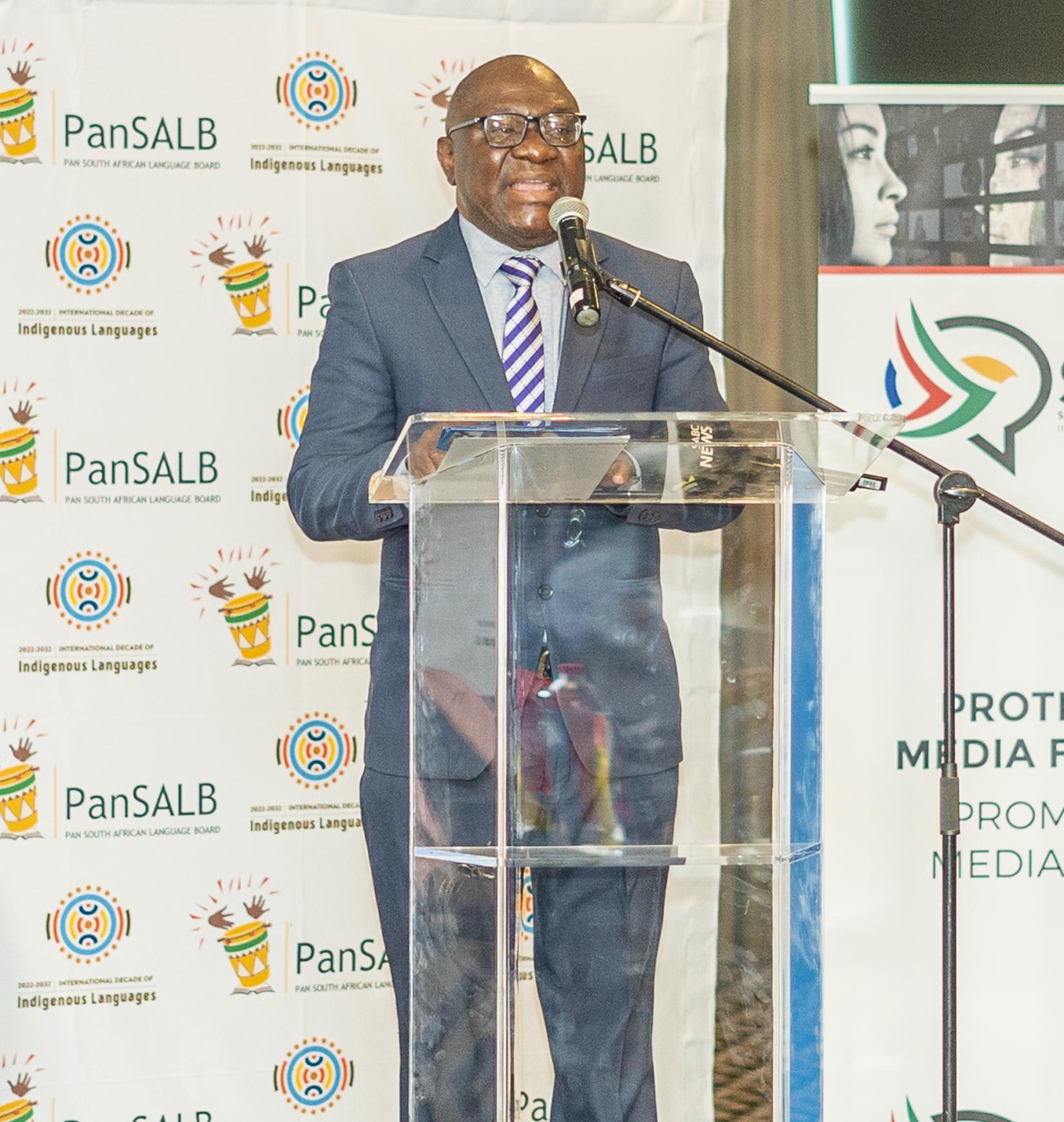 The necessity of information, which is key to participation in a democracy was highlighted by Professor Abiodun Salawu, a professor of Journalism, Communication, and Media Studies at the North West University, and Director of the research entity, Indigenous Language Media in Africa (ILMA). The media has a role to inform the masses in a language they will understand, he said.
Prof. Salawu told his audience that the development of alternative media and the use of regional languages and creoles have been key factors in the evolution of participation issues, which are essential to democracy. He urged the media to take all the indigenous languages to platforms that the youth can relate with such as social media and reminded attendees that "indigenous language media still remain a potent vehicle for mobilizing people for positive (developmental) goals which include democracy."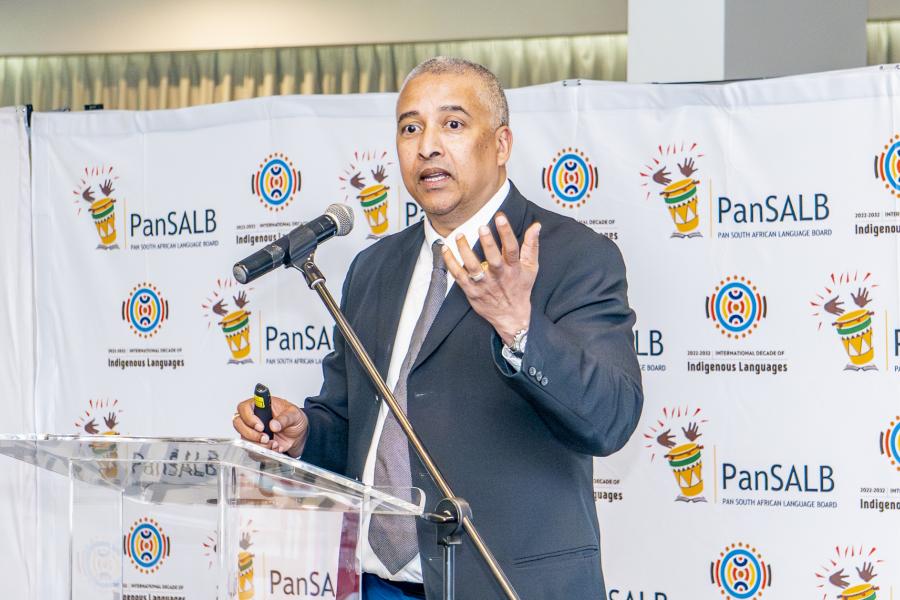 In his address, Lance Schultz, the PanSALB Chief Executive Officer called for the end to "social linguistic tribalism which is essentially a lack of respect for our indigenous languages. We must be intentional with how we communicate for an informed and engaged citizenry," he added.
"The global decline of print media has negatively affected the development of indigenous languages. Therefore, the need to forge collaborative efforts between the media, parents, teachers and various other stakeholders to promote indigenous languages is now more pertinent than ever."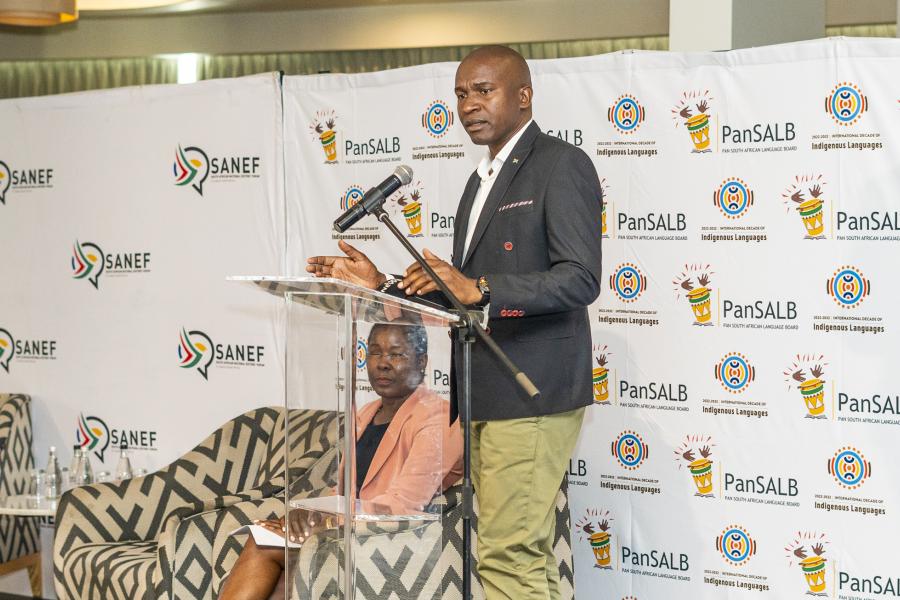 The Treasurer-General of SANEF, Tshamano Makhadi, reaffirmed his organization's commitment to serve the needs of community media and open opportunities for the development of indigenous languages in this sector and beyond. "This proactive stance not only strengthens the vital role of community media but also fosters inclusivity and cultural diversity, creating a richer tapestry of voices in our ever-evolving media landscape, he said, adding: "Through its steadfast efforts, SANEF paves the way for a more inclusive and vibrant media ecosystem, where indigenous languages can flourish, and communities can thrive."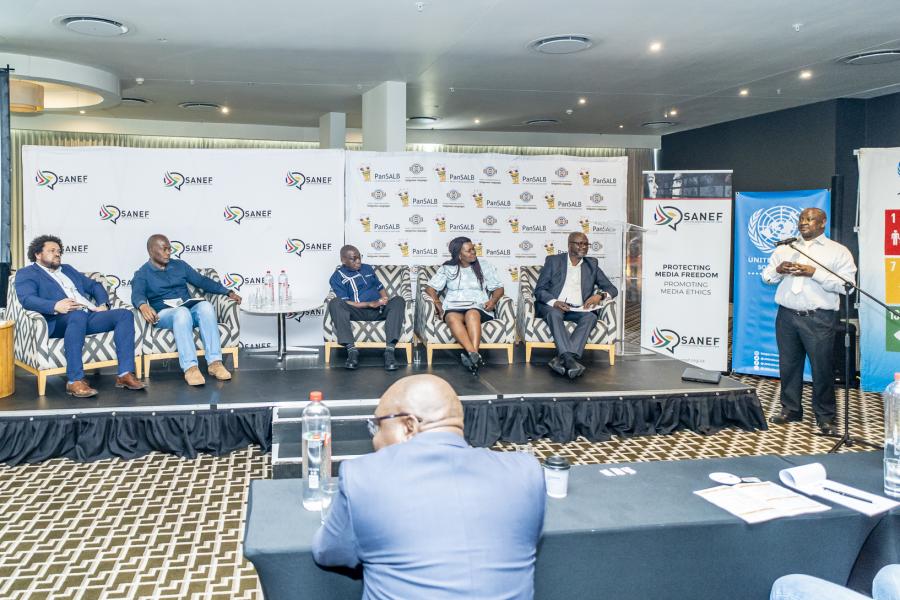 The recognition of the media's pivotal role in reaching diverse audiences underscores the importance of broadcasting in indigenous languages. As the current media landscape predominantly operates in English, there is an urgent imperative to document, educate, and fortify the usage of indigenous languages.
Embracing technology and fostering innovation becomes paramount in this endeavor, encompassing initiatives like translating books and dictionaries into indigenous languages and developing accessible mobile apps and online platforms. Moreover, the formulation of laws and policies, aligned with UN frameworks such as the UN Declaration on the Rights of Indigenous Peoples, becomes imperative to ensure the preservation and prosperity of indigenous languages for the betterment of all humanity. This multifaceted approach not only enriches people's cultural fabric but also champions inclusivity and linguistic diversity in the global media landscape.
Written by
UN entities involved in this initiative
UNIC
United Nations Information Centre