Story
The impact of load-shedding on livelihoods: the story of two resilient single-mums
While loadshedding has affected small and large businesses alike, it has also compromised access to quality education for children in remote and rural areas.
"Stress! Stress! Stress!" is the reaction of 29-year-old Siphokazi Sithole when asked how she feels about energy cuts, or loadshedding as South Africans call them. A single mum of an eight-year-old autistic son, Siphokazi adds that loadshedding severely stresses her out, not only because she needs to ensure everything in the household is done by a certain time, but mainly because it has created a major dent in her income.
Sipho, as she is affectionately known to her friends, runs a mobile salon west of the capital, Pretoria. Living in the poor community of Olieventhoutbosch, Sipho is keenly aware of the importance of education and strives to ensure a better life for herself and her son.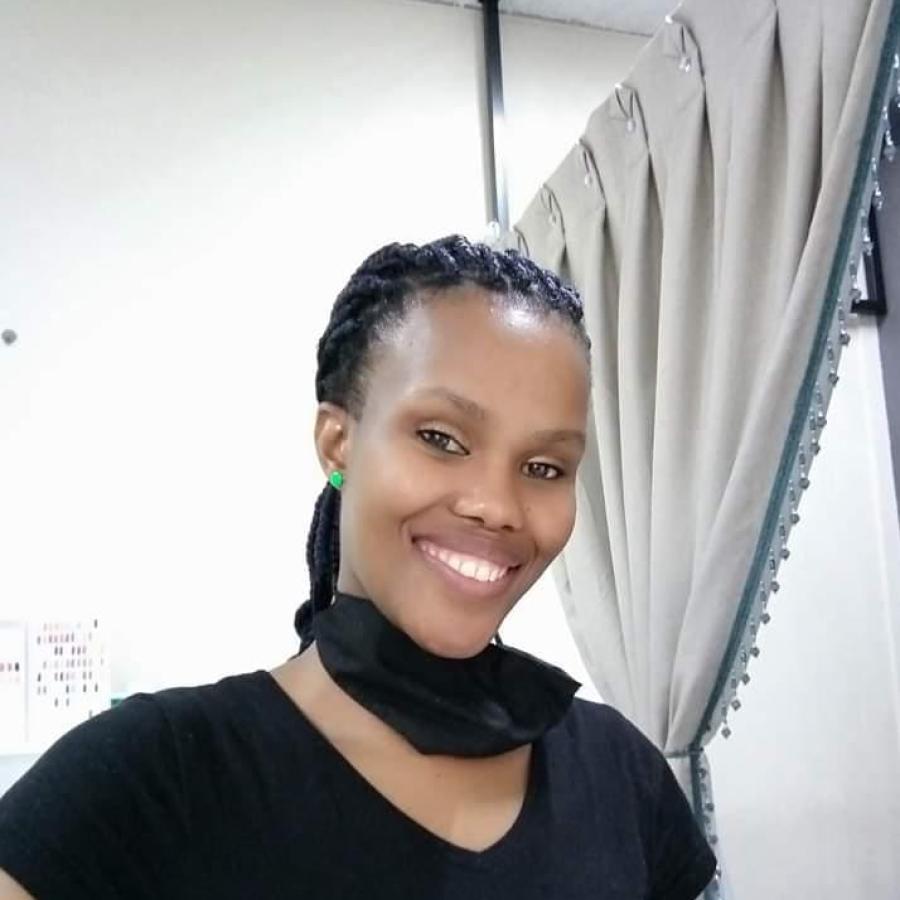 "During COVID, it really was difficult because my business is a mobile salon, and I wasn't able to travel to my clients' homes. I got the idea to open a salon here, which I did last year," she says. Unfortunately for her, despite the end of the lockdown, the salon struggled to pick up because of loadshedding.
"I don't have an inverter or a generator, I'm afraid it will be stolen because of the community in which I live. So, I have to book my clients for their treatments when there is electricity. But now electricity is often off for four hours at a time," she says, referring to the loadshedding schedule which results in electricity blackouts for up to 10 or 12 hours a day.
According to the South African Reserve Bank, South Africa loses about R900 million (US$50 million) a day from loadshedding. This forced the government to take extraordinary measures to resolve the energy crisis. In March, President Cyril Ramaphosa declared a national state of disaster and appointed a minister to deal with loadshedding.
When asked about the direct impact to her livelihood, Sipho says she needs about R15,000 (US$833) a month to meet her expenses, including rent, food and school and transport costs for her autistic son. While she receives a government grant for her son, it does not cover all the expenses, so she has to ensure she makes enough each month for her son's special needs.
"I'm thinking of not paying his school fees for a month or two so that I can save up for a small inverter, but I also don't want trouble with the school, so I don't know what to do," sighs Sipho in desperation.
The mobile salon has also suffered as clients only book when they have electricity. Waxing and certain treatments require electricity as Sipho needs to heat up the wax or use the steamer for facials. Loadshedding is leading to some days with no income due to the client and the salon not having electricity at the same times.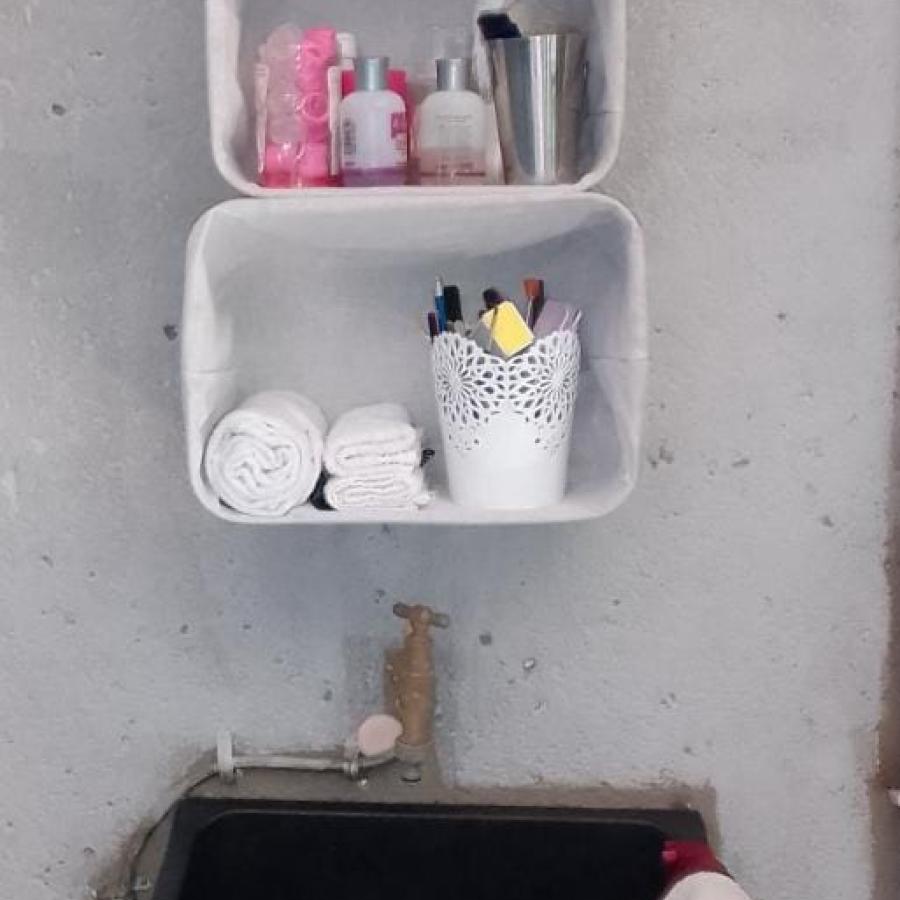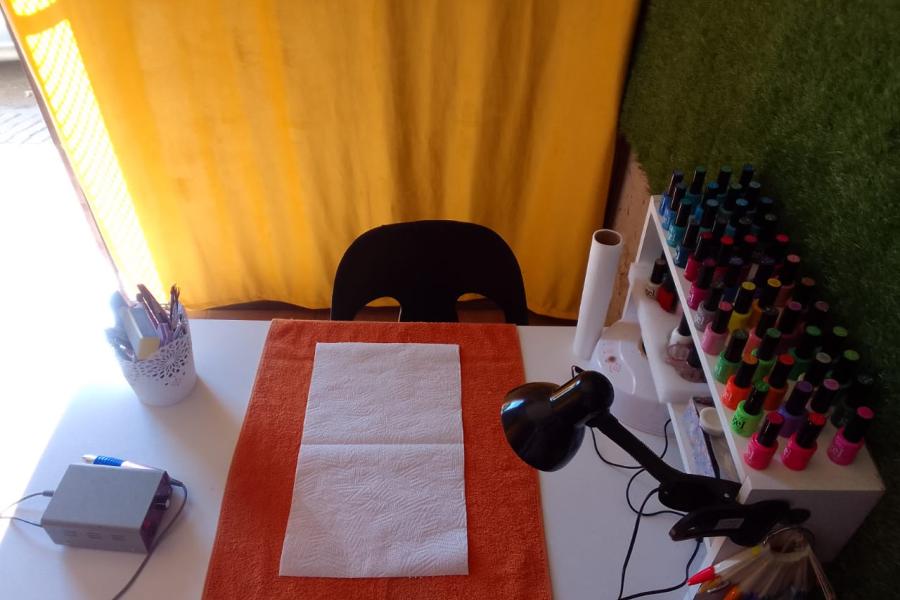 Electricity blackouts have led to physical, financial and emotional stress as Sipho deals with bouts of tantrums and distress from her autistic son who hates the dark. She says he loves to draw and when there is loadshedding, he cannot do any activity to keep him occupied while she does house chores.
"There are times where the dark gets to him and I can't control the bursts of frustration. He doesn't understand why there is no Wi-Fi for his video games. It then becomes very difficult to manage his behaviour," says Sipho.
While loadshedding has affected small and large businesses alike, it has also compromised access to quality education for children in remote and rural areas of the country.
In response to the energy crisis, the United Nations in South Africa is implementing many projects around the country to help accelerate the generation of clean energy and find solutions to those communities least prepared to cope with loadshedding. In Mpumalanga, where most coal-fired power stations are based, it has undertaken a comprehensive socioeconomic and livelihoods impact assessment of the energy transition.
Through the South African Wind Energy Programme and in collaboration with the Department of Minerals, Energy and Resources, the UN also started a project in Eastern Cape that used wind turbine technology and solar power to generate electricity. Several schools have benefited from the project by being able to keep the lights on during school hours, providing access to uninterrupted education.
While some of the projects are still in their early stages, more schools in the Eastern Cape are expected to benefit from the programme.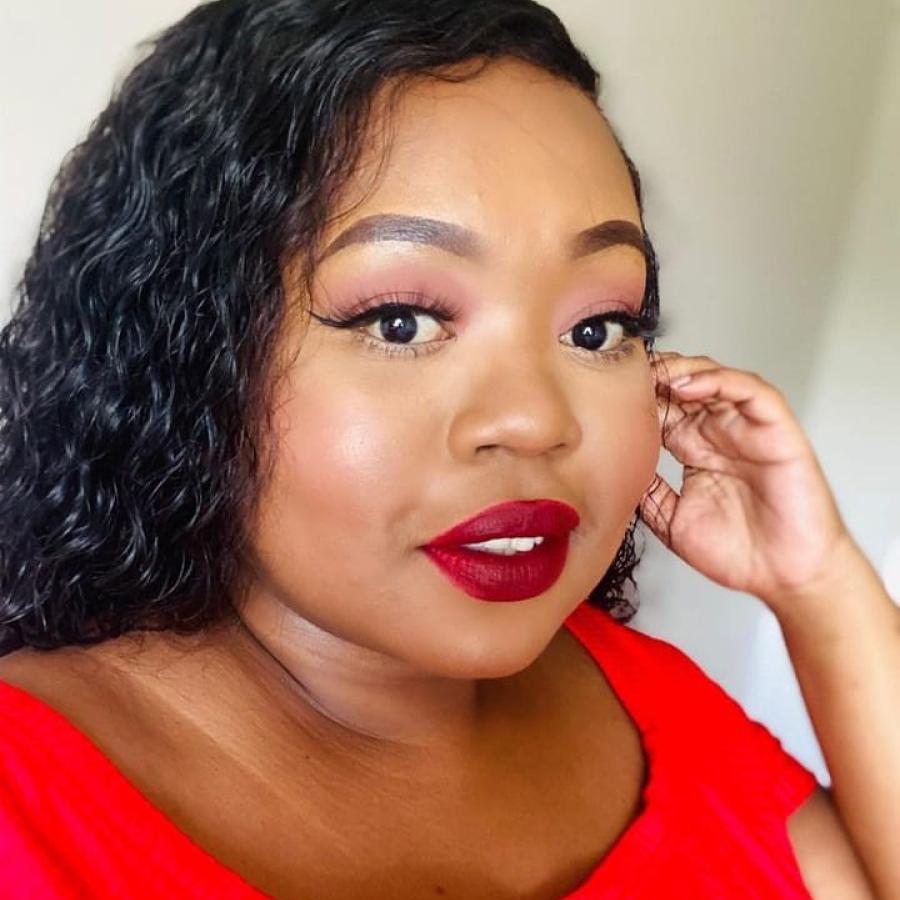 In the Free State Province though, Lungiswa Xhamela is still recovering from the loss of her established and well-reviewed online teaching job due to the rolling blackouts. Following the pandemic, the 34-year-old mum was retrenched. Lungiswa then applied for an online teaching position to support her eight-year-old daughter and unemployed mum.
"It's very difficult to get recruited into these online companies. But once you're in, you get booked to teach based on reviews and it was going well. On a good month I would make at least R18,000 (US$1,000)," says Lungiswa. However, following the extended hours of loadshedding, her ratings began to drop. "Loadshedding completely killed my business," she says. She went from having 20 students to just one.
Following an article on News24, an online news site, about her situation, a donor gave Lungiswa a power generator. "I'm glad that I have the generator and my profile is still active on the online teaching platform but due to the damage already done, my reviews are bad and therefore no one will book me. It's not because of my teaching, but really because I was seen as unreliable for not showing up for lessons," she says.
Recognizing that loadshedding is increasing the existing digital divide in South Africa and people such as Lungiswa are struggling to keep their businesses afloat, the UN through UNDP teamed up with the Council for Scientific and Industrial Research, a local think tank, in support of small, medium and micro enterprises (SMMEs). They rolled out the T.V. White Spaces (TVWS) network technology in rural areas under a project called, "Support to SMMEs to Provide Low-Cost Internet in Township and Rural Communities".
The TVWS harnesses unused spectrum between T.V. broadcast bands that can be exploited to provide broadband without interference to the broadcasters. Through this initiative, the SMMEs are providing affordable digital connectivity via Wi-Fi hotspots to individuals, schools, clinics, taxi ranks, digital hubs, and other public facilities in the provinces of KwaZulu-Natal, Eastern and Western Cape, and the Free State.
This initiative forms part of UN's ongoing efforts to pursue inclusive growth through support to entrepreneurship and youth development programmes. The programme extends internet connectivity to vulnerable populations in remote areas and bridges the digital divide, giving communities the full benefits information technology can deliver. 
While loadshedding remains a persistent challenge to the livelihoods of ordinary South Africans, the UN in South Africa together with partners, are working in different provinces to find alternative and sustainable solutions to help mitigate the impact of the rolling blackouts for people like Sipho and Lungiswa.
Written by
UN entities involved in this initiative
UNIC
United Nations Information Centre